First Taekwondo Professional Instructors
All martial arts instructors at First Taekwondo in Chandler, AZ are trained to ensure that our martial arts classes are safe, effective and fun.
Our instructors and instructor assistants are trained to focus on more than just teaching martial arts skills. First Taekwondo staff also are taught how to work with all students, tailoring their martial arts teaching methods to fit the individual child.
Emphasis is put on encouragement and positive correction.
We are committed to teaching the physical skills of martial arts while applying attitude-shaping exercises aimed at bringing out the best character and physical potential in each student.
Through weekly martial arts training, instructors advance their own knowledge, skills, and abilities to become even more effective martial arts teachers.
The First Taekwondo instructors are required to maintain their personal level of martial arts knowledge and a high level of personal growth. They are expected to take classes on a regular basis and test at least once per year.
Our Chandler martial arts staff at First Taekwondo looks forward to working with you.
Grand Master Rubben Lolly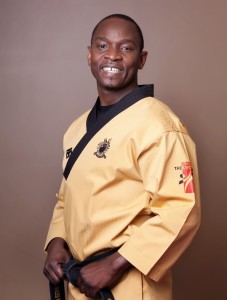 Grand Master Rubben Lolly has continuously practiced Taekwondo for over 39 years and is currently a 8th degree Kukkiwon Certified Black Belt and well regarded among Taekwondo Masters and coaches around the world. He is an International Master Instructor licensed by the World Tae Kwon Do academy in Korea. In addition, he is an International Referee (IR) in both poomsae and sparring. He has also coached numerous International athletes, USA national champions, USA collegiate national champions and international collegiate champions, and several high-level cadet and junior national competitors in the USA and budding practitioners local at his Dojang. He is highly skilled, well learned and proficient in both Traditional and Sports Taekwondo.
He has over 30 years of teaching martial arts and has taught Taekwondo in Arizona since 2001 with Grand Master Nak Song at US Taekwondo College where he played a key role in turning talents into skills and producing champions at various levels and categories of Taekwondo. He has vast experience in and enjoy teaching kids and adults to bring the best out of them mentally and physically.
Grand master Lolly has vast experience competing across continents. He is a 4 time US Open Champion in the past and recently won a silver medal in poomsae at the highly coveted US open championship in 2014 in first Master Division. He is also a national champion in both 2013 and 2014. He has competed in several championships around the world since 1982 including the world championship. He has won numerous medals for championships in sparring (kyorugi), breaking (kyopa) and forms (poomsae) worldwide.
He began his Martial Arts Journey in Ghana training under the tutelage of Grand Master Gwak Ki-Ok. He is a 9 time National Champion in Ghana where he earned the positions of National Team Captain for two years before he immigrated to the USA. In Ghana he trained lots of champions and was on the national team with four of his direct students at a time.
He is the owner and Master Instructor of First Taekwondo in Arizona where he offers the benefits of martial arts training to Kid Adults and Families.
Masters at First Taekwondo
First Taekwondo takes great pride in our Masters. In all we have 6 certified masters(ranked 4th degree or higher) that contribute to our teaching program each contributing to our students education and black belt journey.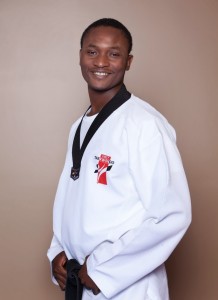 Master Aaron Lolly
7th Dan Kukkiwon Black Belt
Master Aaron Lolly has been practicing Tae Kwon Do since he was 9 years old and is currently a 5th degree Black Belt. He was a four time National team member for Ghana, a two-time Korean Cup gold medalists and a two time assistant captain for the All-African Games. He was the Head Coach for the Accra Poly-tech College team which went on to medal at the All-African Games. He has over 31 years of teaching experience encouraging today's youth to achieve their goals through Taekwondo. He is a Master Instructor at First Taekwondo.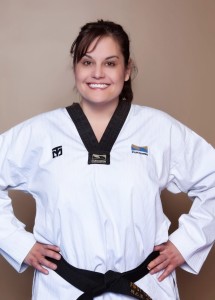 Master Dr. Mara Baier
5th Dan Kukkiwon Black Belt
Master Dr. Mara Baier is a 5th degree black belt and has been doing taekwondo for over 12 years. In 2009 she placed gold at the US Open in both sparring and poomsae as well as being a National champion in board breaking, and pairs poomsae in 2014. She has been a member of First Taekwondo since its inception and is thrilled to join the instructional staff. Emphasizing safety and safe play, Dr. Baier believes in empowering children and adults through Taekwondo.
Master Marzi Rahimitouranposhti
4th Dan Kukkiwon Black Belt
Master Marzi has been practicing taekwondo for around twenty years, and currently holds a 4th dan black belt. She started Taekwondo in Iran and now she is training the ASU and First Taekwondo competition teams. She believes that the best achievement that she got from this sport is improving on essential life skills such as being confident, leadership and teamwork.
Below are some of her experiences in taekwondo:
Ranked 3rd at international PANAM taekwondo championship, Spokane
Ranked 2nd at 11th Sport Olympiad of the students of universities and research institutes (collegiate) in Iran
Coach and captain of university of Tehran Taekwondo team
Instructor, advisor and vice president of team ASU Taekwondo club
Referee of the Phoenix Grand Prix taekwondo championship
Instructor at First Taekwondo